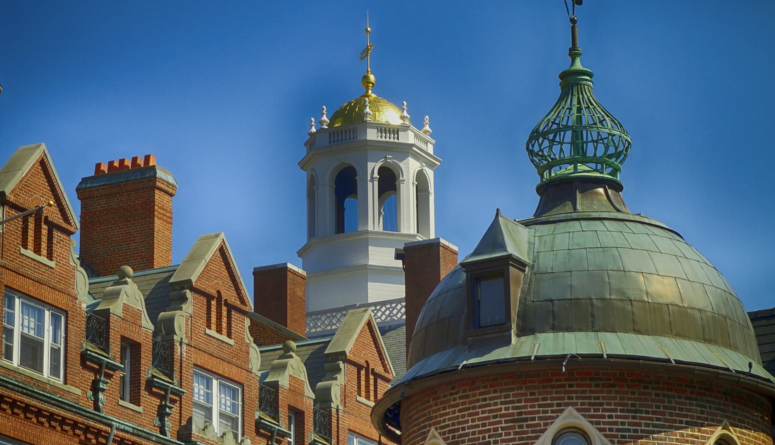 Konkurs English-Speaking Countries in a Nutshell - Harvard University
Harvard University is a private Ivy League university located in Cambridge, Massachusetts. It is one of the most prestigious schools in the United States, as well as its oldest university. It is also ranked as one of the best institutions of higher learning in the world. Harvard's motto is 'Veritas' which is Latin for 'Truth'. The school's official colour is crimson – a dark shade of red.
The University was established in 1636, and later named after John Harvard, who was a Puritan clergyman, and upon his death donated his library and half of his estate to the institution. Today, the Harvard library is the largest academic library in the world, and it includes 20.4 million volumes.
The main campus is located along the Charles River, a few miles west of Boston. Some of Harvard's graduate schools are in Boston, but most of them are in Cambridge. So far, the University has produced 49 Nobel laureates, many outstanding scientists, and many billionaires, for example Bill Gates and Mark Zuckerberg. Eight Harvard alumni went on to become United States Presidents including Barack Obama, Rutherford Hayes, George W. Bush, John F. Kennedy, Franklin Roosevelt, Theodore Roosevelt, John Quincy Adams, and John Adams.
For most of its history, Harvard admitted only men. Nowadays, both men and women can study there, and the University has about 22,000 students.
The cost of attending Harvard University is very high but talented students can apply for scholarships and financial aid. The total 2020-2021 cost of attending Harvard College without financial aid is $49,653 for tuition and $72,391 for tuition and accommodation.